NETWORK CHURCHES CLAIM DIVERSE COMMUNITY FOCUS
Former members allege racism and racial partiality despite church claims of diversity
FORMER MEMBERS ALLEGE RACISM AND RACIAL PARTIALITY DESPITE NETWORK CLAIMS OF DIVERSITY
BACKGROUND
Steve Morgan claimed in his 2011 booklet "Our Story and How We Do Church" that as early as 1995 he received a vision that Vine Church in Carbondale would "help tear down the walls between black and white" (pg. 44) and be a catalyst for "racial reconciliation" (pg. 226). These sentiments would be echoed again in 2004 when Steve announced a major focus of planting Blue Sky Church in Seattle would be to create a "multi-ethnic" community (pg. 108). Further, Steve asserted that all pastors would be taught how to "effectively cross racial and cultural lines" (pg. 167).
As subsequent churches were planted this "multi-ethnic" vision would be featured on church advertisements and vision statements.
WHY DOES THIS MATTER?
This matters because Network churches explicitly claim on their vision statements and advertisements that they are "multi-ethnic" churches seeking to "heal the wounds... of racism," but former attenders and members tell a very different story. They allege that, instead of acceptance, they were asked to conform to the predominant white culture while their attempts to integrate their unique cultures into the life of the church were thwarted by leadership. Many people of color felt they were used by leaders to reflect an outward appearance of diversity while being victims of racism and marginalization.
On this page we have provided:
Examples of the discrimination, racism, and tokenization former attenders and members experienced from their time in Network churches
Excerpts from Network church websites claiming to be "multi-ethnic" communities seeking to "heal the wounds... of racism."
---
EXAMPLES OF DISCRIMINATION, RACISM, AND TOKENIZATION
By KELLY P. | Left Joshua Church in 2020
Despite claiming to be a "multi-ethnic community," whiteness was always seen as the default and something that needed to be adopted by those who wanted to be accepted in community at Joshua Church
---
Reddit thread in which former members discuss their perspectives on how race was handled within Network Churches.
RELEVANT QUOTES FROM THIS THREAD:
"As the only Black woman on my planting team I ALWAYS felt out of place. I shared that many times and was told it was me! "
"For all the black men in the church now, I highly suggest you look elsewhere. This place isn't for us!"
"In the document 'Our Story and How We Do Church'  pp. 226 under "Gathering a team" reads 'If you are going to a city that has a good population of African-Americans, having your team begin with African-Americans is important. You might have to pray a lot-but pray!' This is offensive and racist. This is a part of a training document for their pastors/leaders and it's rooted in racism."
"A couple young black men were told they were idolizing their race….there is absolutely not even one of the couple "token" leaders or pastors willing to speak out … so not ok!!!"
---
Reddit thread in which former members discuss their perspectives on how race was handled within Network Churches.
RELEVANT QUOTES FROM THIS THREAD:
"I remember sitting at Team Joshua Church with my mouth wide open as Steve [Morgan] ridiculed the Black Church essentially just for existing."
"I was asked by a pastor if I idolized black culture."
"I had two white male members with leadership roles and highly respected by the church use the N word in front of me like it was nothing… One of them even tried to explain to a group of other attendees when it is okay for them to use the word… In a restaurant."
"[Pastors were] silent at the injustices, ask for conformity of dress and speak "better" avoiding "slang" and cutting their hair"
"I was talked to twice by staff about my posts supporting the movement because I was 'putting social justice above God and making Joshua Church look bad'"
---
In 2019 Network president Steve Morgan lead a prayer to those gathered at the Summer Conference, asking "African American, African, and Caribbean" people to respond. In the prayer Morgan and other lead pastors refer to a prophecy Morgan claims to have received which revealed The Network was given a divinely appointed role in "tearing down the wall between black and white." In this prayer the leaders repeatedly tokenize the Blacks in their churches, exhorting "them" to allow themselves to be "used" to expand The Network.
In this prayer Morgan and other leaders reveal they believe it is the role of the small minority of Blacks in their churches to recruit other Blacks and assimilate them into their culture. The concept of "unity" is discussed, but "unity" in this context puts impetus on Blacks to "fit in" to The Network's primarily white culture. The overall goal of this prayer was not to bring comfort to those in attendance who have experienced the devastating effects of racisms, nor was it to initiate collective repentance from Whites who have participated in racism. Rather, Black attendees are exhorted to assimilate "their people" into Network churches and convert them to The Network's beliefs so Black leaders can be identified who can eventually expand The Network into Africa.
This article is posted on the Not Overcome blog.
---
EXCERPTS OF "MULTI-ETHNIC" CLAIMS ON NETWORK CHURCH SITES
As of the time of this posting (December 2021) all churches within The Network have some variation of the following text on their values page:
MULTI-ETHNIC - We are a church committed to love and unity among people of many cultures, races, and nations together in Christ. Our command from Jesus is to reach "all nations" with the gospel so we seek to heal the wounds caused by the sin of racism and division. The church best represents Jesus' intention when made up of every race and ethnicity in one unified family.
"Our vision is to be a relational, Jesus centered, multi-cultural church that passionately holds to Bible truth and plants many more healthy local churches."
We are a church committed to love and unity of many cultures, races, and nations... We seek to heal the wounds caused by... racism..."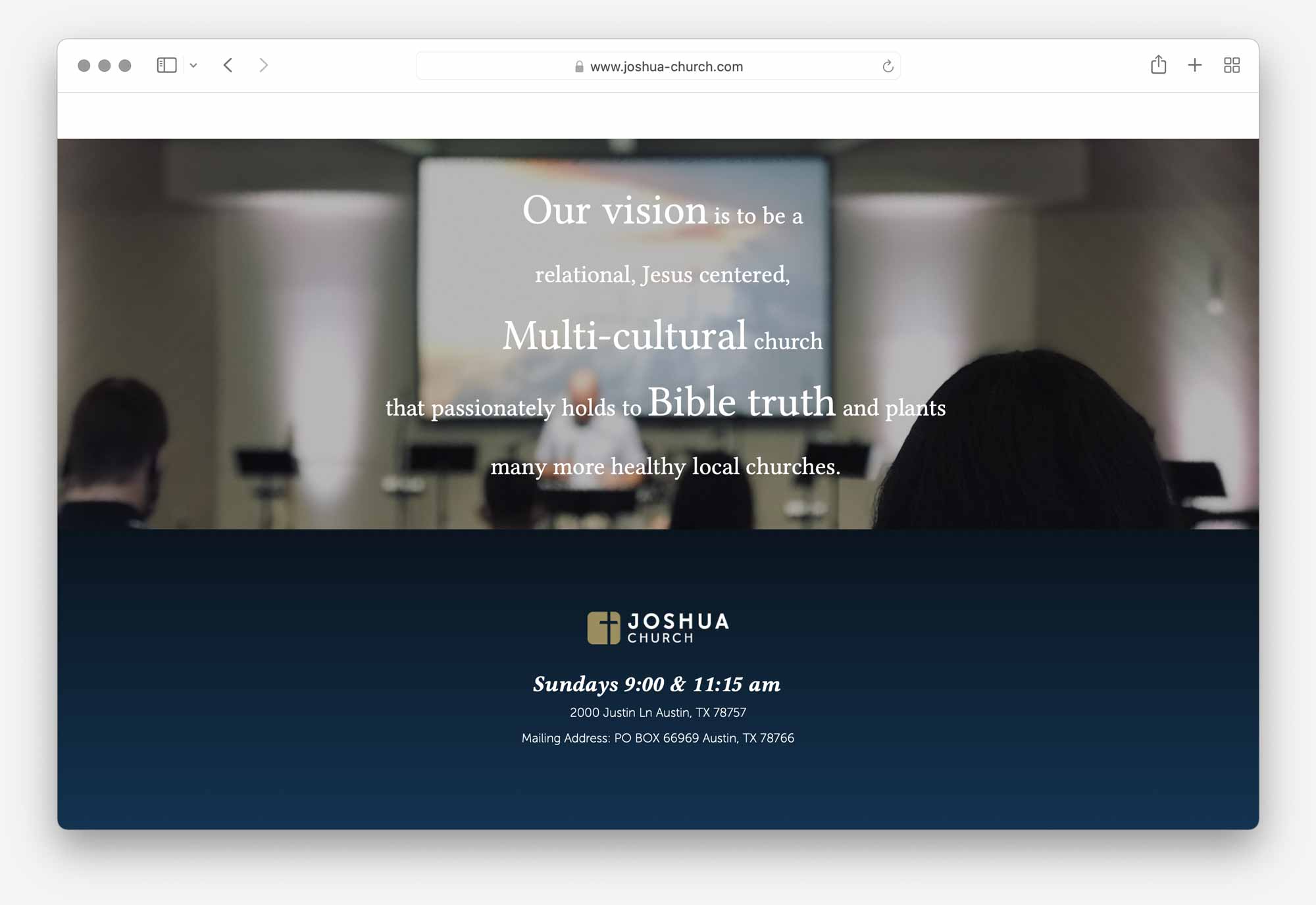 "We are a church for students, young professionals, and families of all races, and we would love to have you join us on Sunday!"
"We are a church committed to love and unity of many cultures, races, and nations... We seek to heal the wounds caused by... racism..."
We are a church committed to love and unity of many cultures, races, and nations... We seek to heal the wounds caused by... racism..."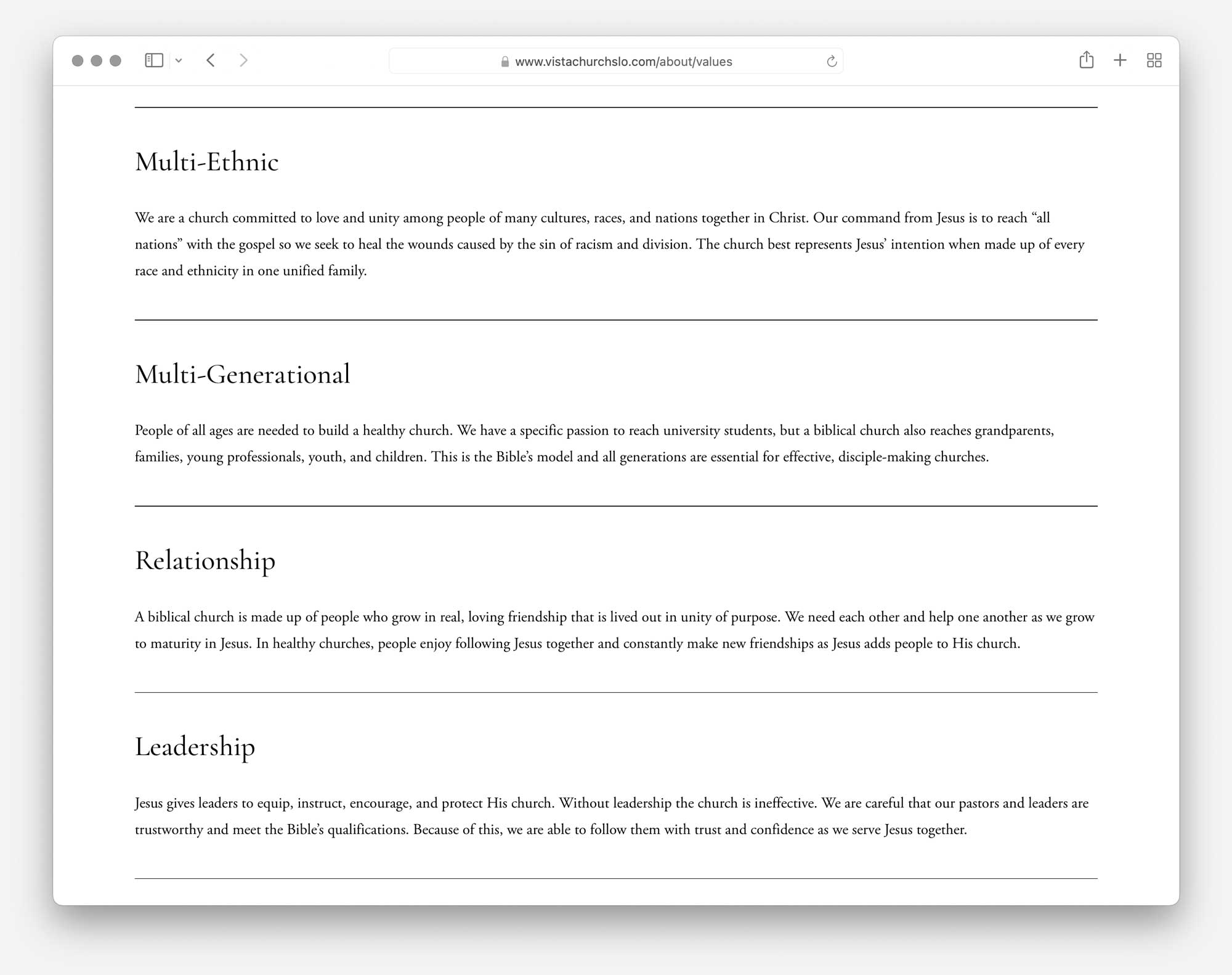 We are a church committed to love and unity of many cultures, races, and nations... We seek to heal the wounds caused by... racism..."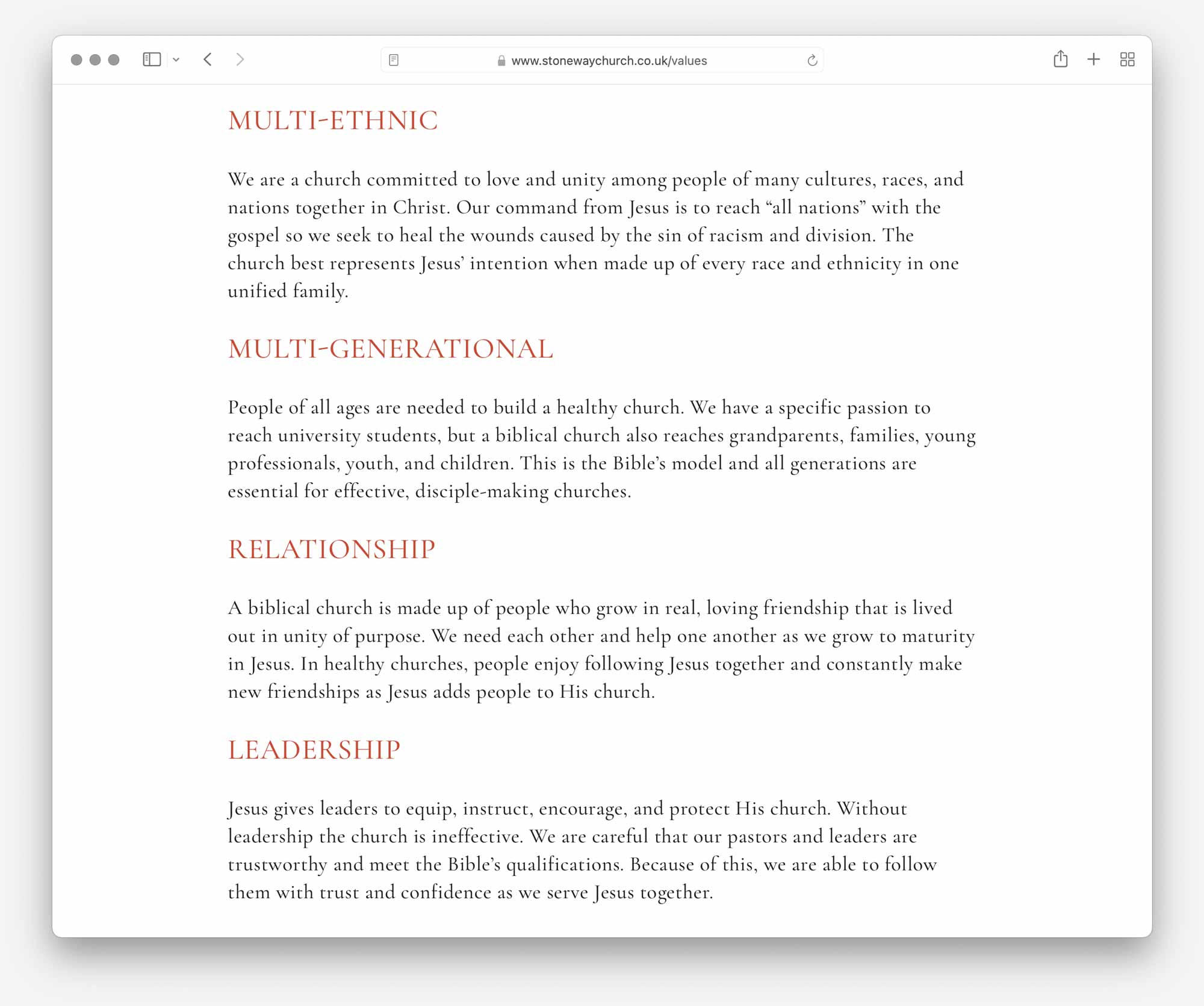 "Our desire is to be a multi-ethnic community that worships Jesus and makes authentic disciples of the college students, young professionals, and families in the Gainesville area."
We are a church committed to love and unity of many cultures, races, and nations... We seek to heal the wounds caused by... racism..."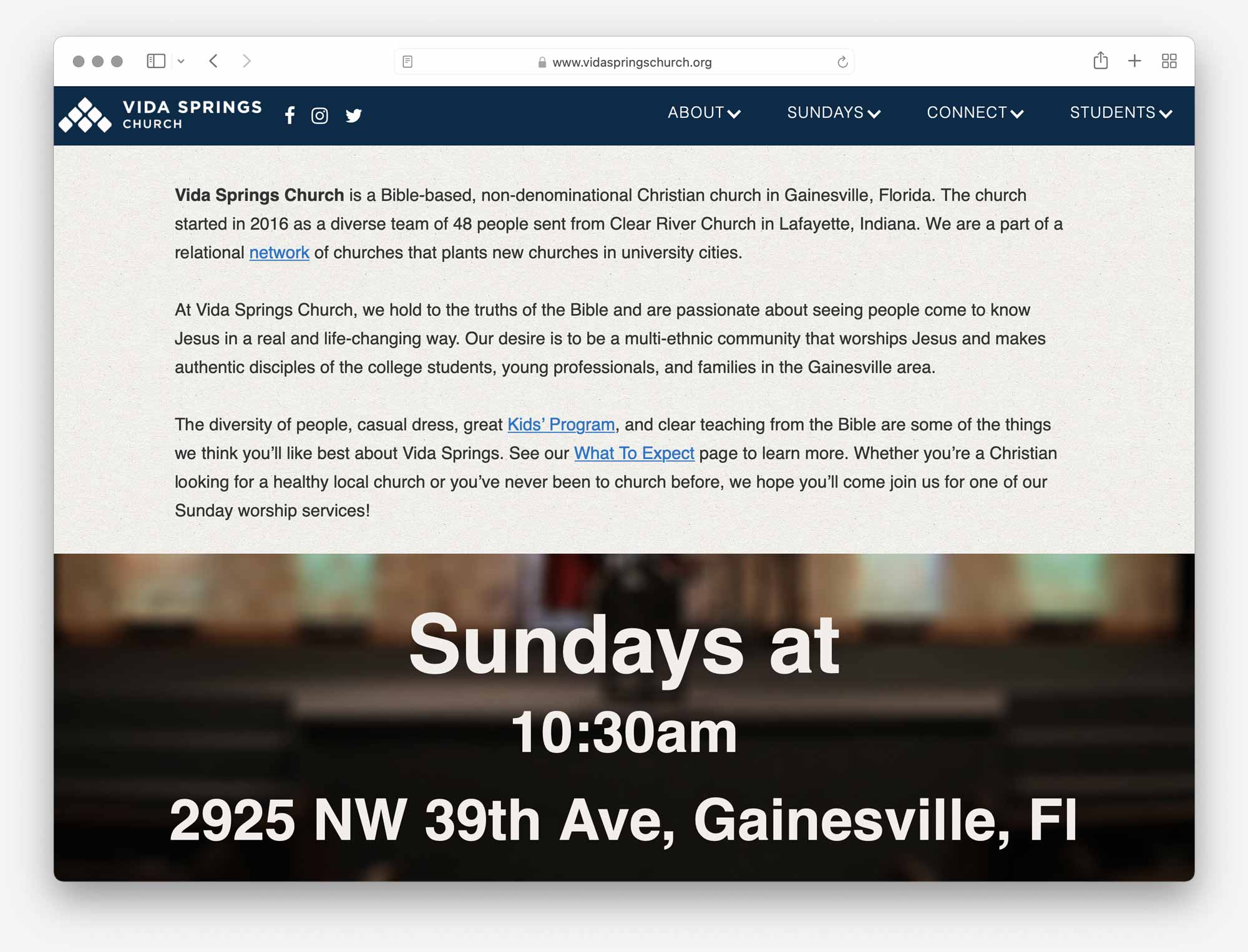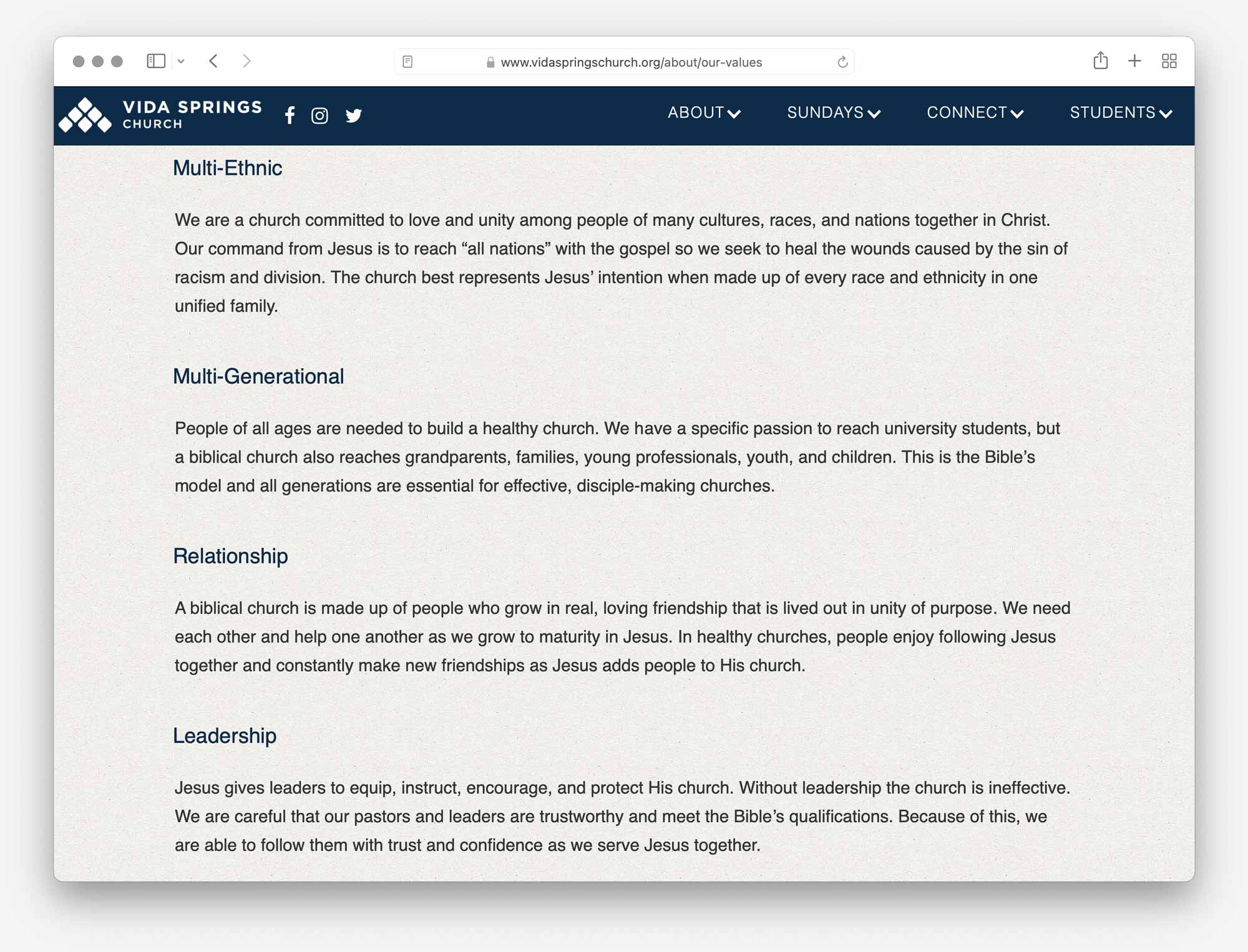 "We are a multi-ethnic and multi-generational church made up of babies and children, students and professionals, singles and married couples."
We are a church committed to love and unity of many cultures, races, and nations... We seek to heal the wounds caused by... racism..."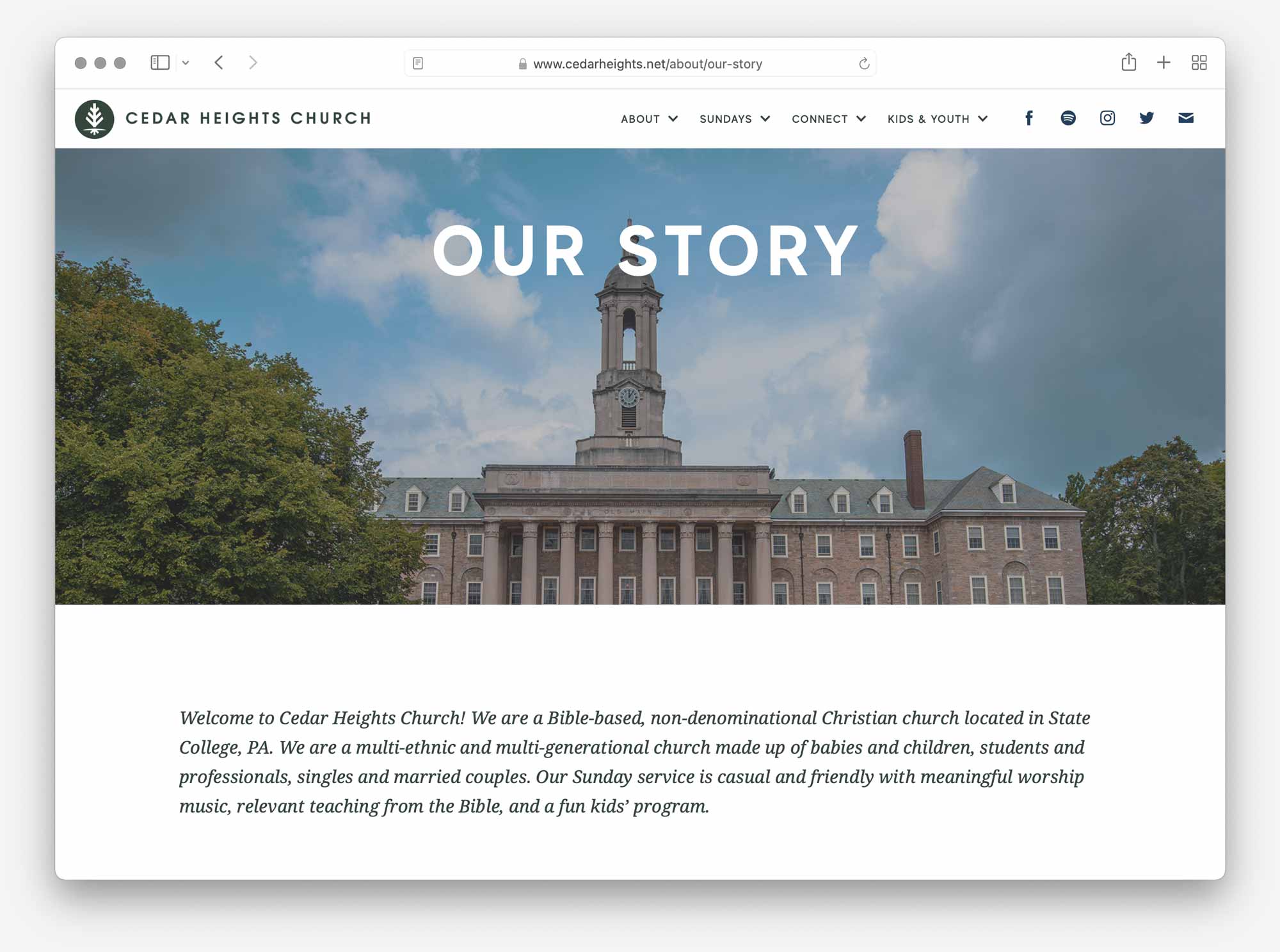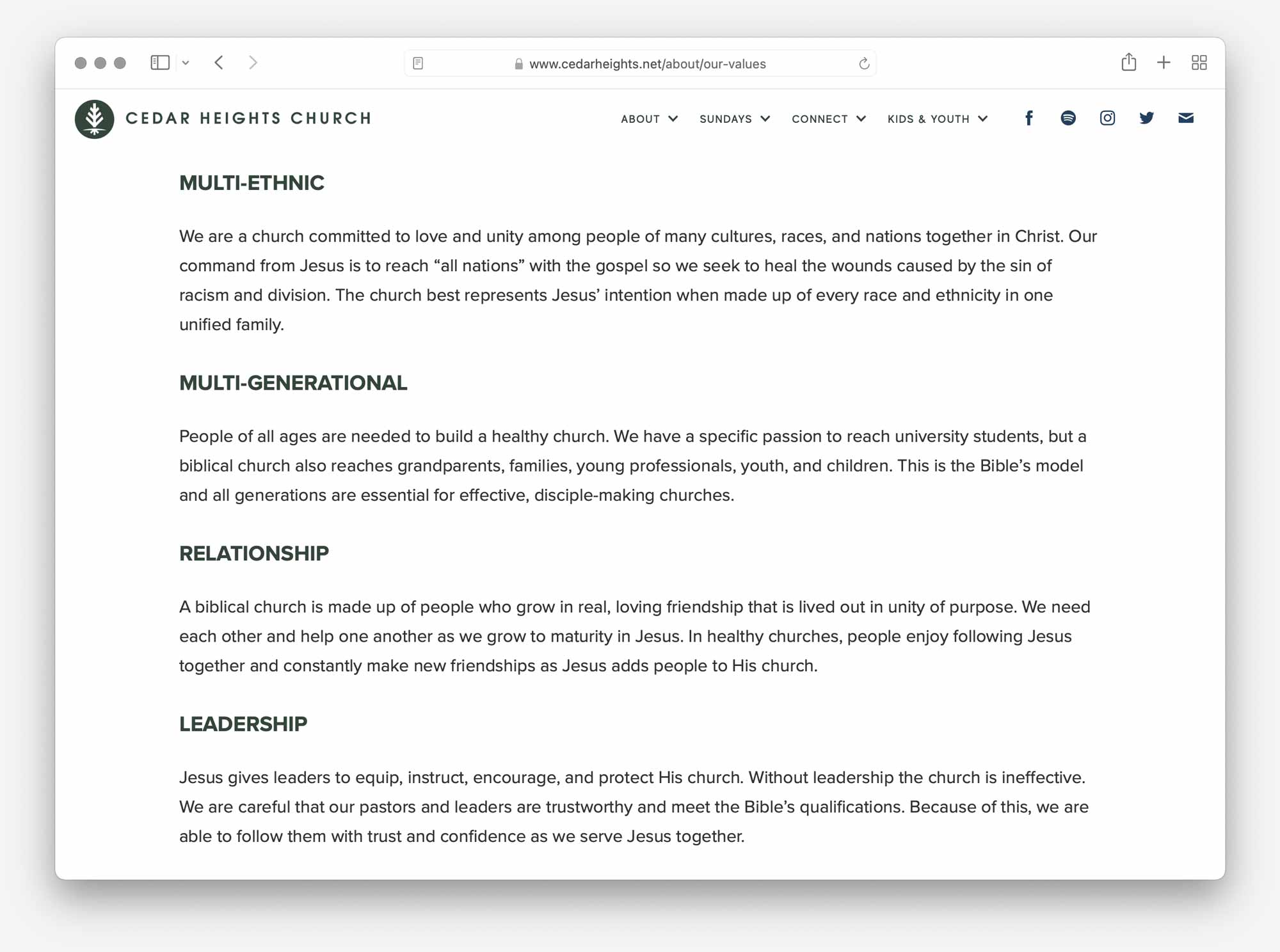 "We are a multi-ethnic and multi-generational church made up of babies and children, students and professionals, singles and married couples."
We are a church committed to love and unity of many cultures, races, and nations... We seek to heal the wounds caused by... racism..."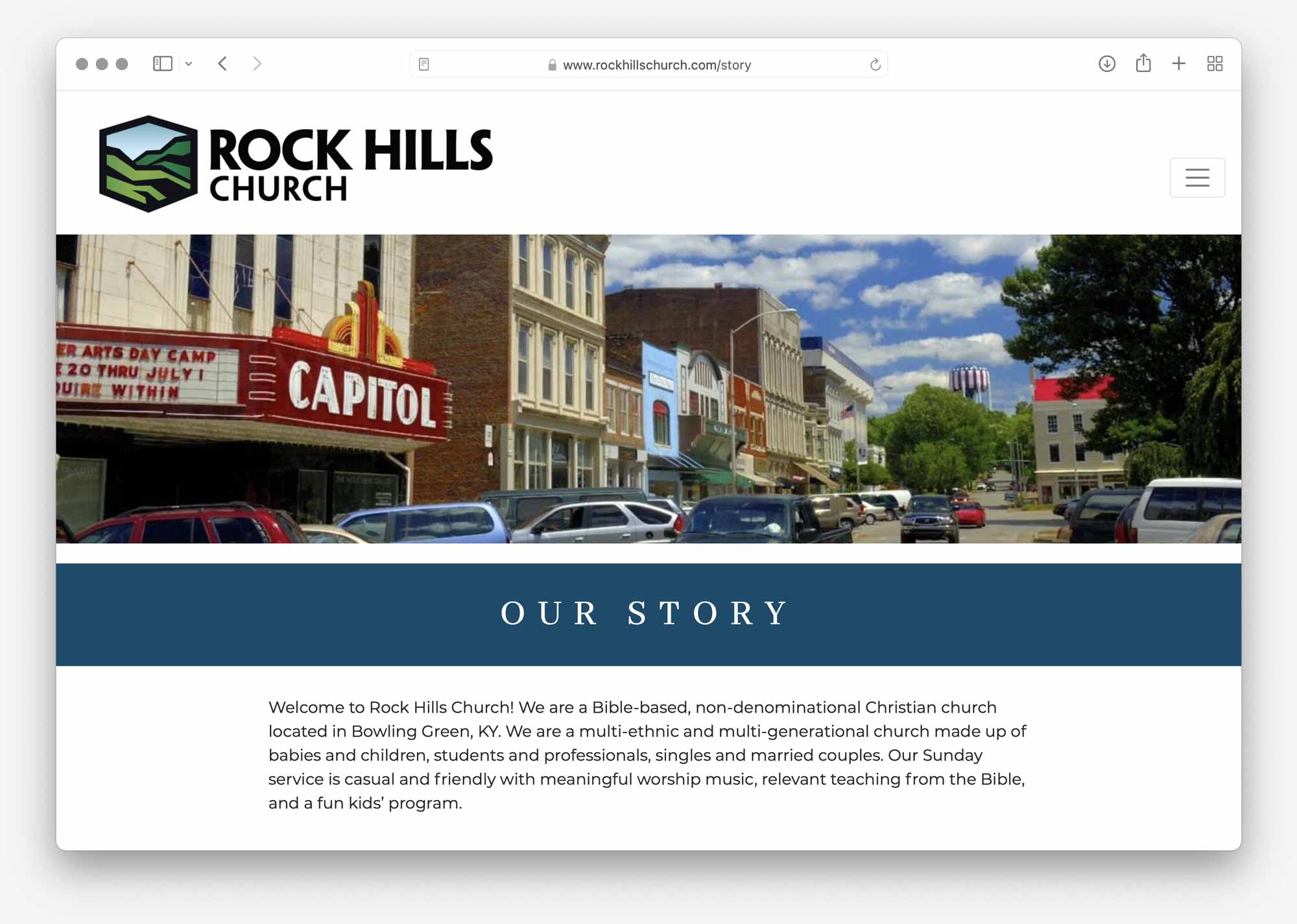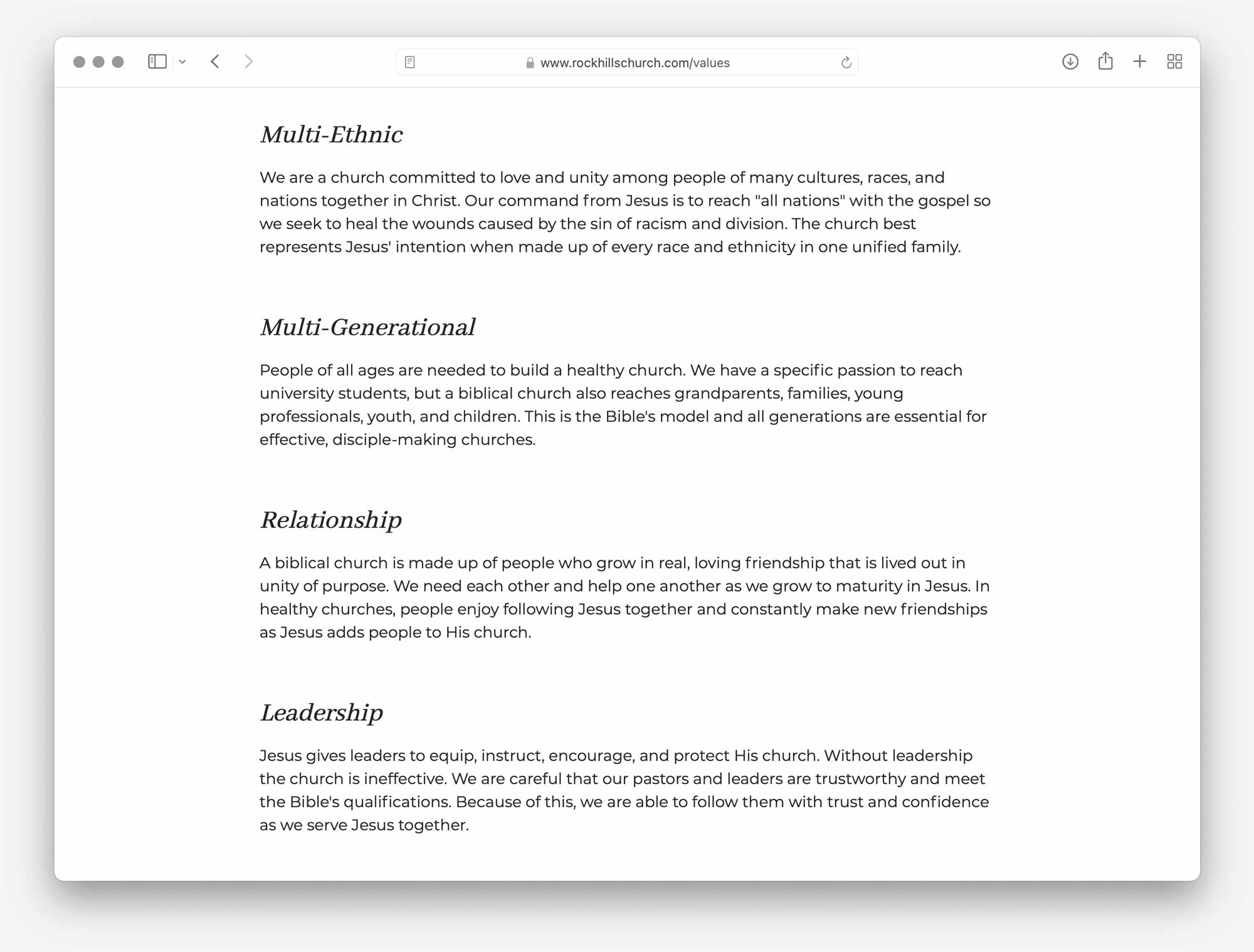 BACK TO STORIES:
STORIES: Read the stories of those who have left and who have consented to share their experiences from their time in Steve Morgan's Network of Churches